About Half Day South Zakynthos Island Cruise
Explore South Zakynthos | Marathonisi - Turtles - Keri Caves

Recommended Stops: Vassilikos beaches - Marathonisi Island – Turtle Spotting - Keri caves - Private Beaches.

One of the most wonderful cruises is on the south coast of the island, to complete the coastline of Zakynthos with the caves of Keri and the small bays in the western side. We recommend to depart around 09:00/16:15 from Zakynthos port in Zakynthos town sailing across the coastline of Vasilikos beaches and we stop for swimming in a private beach accessible only by boat. Then we sail towards the Marathonisi Island. It is the ideal place to use our snorkeling equipment in order to explore its caves. Our next stop is in Laganas to see the famous turtle "Caretta – Caretta" the rare species of Mediterranean Sea Turtle that comes to Zakynthos to lay its eggs, swimming next to us so you can take photos or swim near this amazing creature. We sail towards the Keri Caves and the impressive "Kamara" cave where you can dive in and explore the famous caves. On the way back we can make a stop at Porto Roma for lunch and extend the cruise for one hour. Porto Roma is a very nice Greek tavern on the beach with delicious Greek dishes and fresh fish. After your tasteful lunch we can stop to enjoy swimming in the most famous beaches of Vasilikos (Banana) or in a private beach of Porto Davias. If you love watersports we can make a stop for water sports in St Nicolas. Back to Zakynthos port.


Duration: 6 hours + 1 hour (stop for lunch)

Pick up & Drop off: Zakynthos main Port

Facilities on request: Towels, facilities for washing sea water off (ask the crew), snorkelling masks, sea noodles, sup board.

Please note that: Skipper, Hostess, Fuel, Wine or Beers, Soft drinks, Light Snacks, Water and fresh fruit are included.
---
Check Also: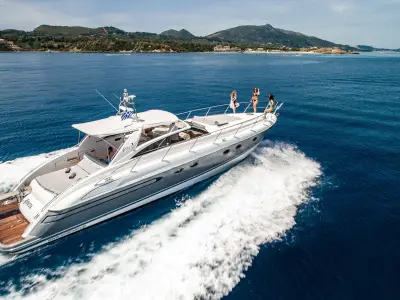 Explore Zakynthos Island
Recommended Stops: Blue Caves - Shipwreck – Mizithres – Keri Caves - Marathonisi Island - Turtle Spotting - Gerakas Beach - Vassilikos Beaches
Make our island, YOUR ISLAND! In this cruise you will have the opportunity to discover the North, South, East and West side of the most beautiful and popular island of the Ionian Sea.
*This price refers to the period: 01-05-2024 | 31-05-2024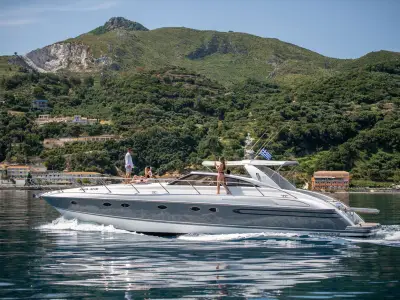 Explore North Zakynthos | Blue Caves and Shipwreck
Recommended Stops: Shipwreck beach – private beaches next to Shipwreck - Blue Caves - Makris Yialos - Xigia Beach
The most popular among all Zakynthos tours is certainly the boat trip to the Shipwreck (Navagio) Beach and the Blue Caves.
*This price refers to the period: 01-05-2024 | 31-05-2024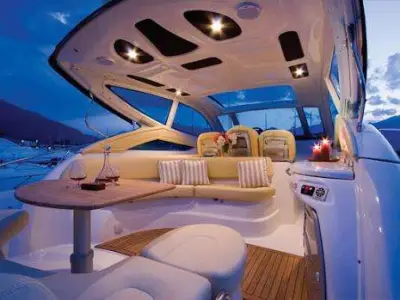 Sun Set Cruise:
Recommended Stops: Vassilikos beaches - Marathonisi Island – Cameo Island Private Beaches - Keri caves – Sun Set at Mizithres
*This price refers to the period: 01-05-2024 | 31-05-2024