About: Vasilikos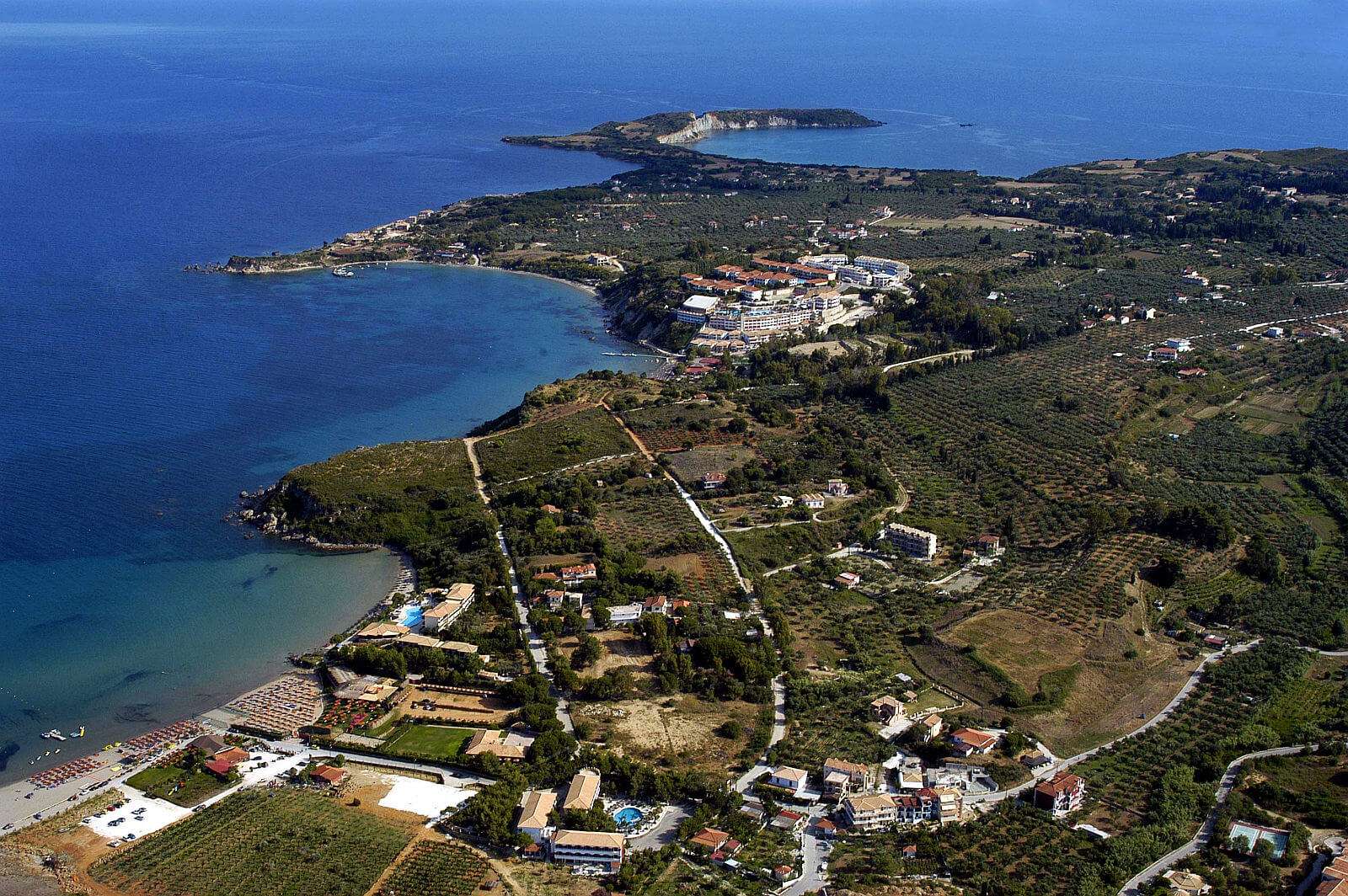 Vasilikos, olive groves, pine trees, myrtles and ropes, mountains and plains, sandy beaches and turtles, a unique work of art created by nature.
Vassiliko (or Vassilikos) is a nice, small and picturesque tourist resort at a distance of 15.5 kilometers south-east of Zakynthos town, in a green area that is less than 1500 meters from the nice beaches. The local community has 709 permanent residents.
In the area, the visitor can visit the church of Agios Nikolaos and admire its beautiful wood-carved iconostasis and the church of Panagia Dakrirrousa. In Potamia there is a small but very interesting Folklore Museum (Memorosa) with fine collections of local costumes, textiles, utensils, tools, elaborate furniture and many old photographs of the island depicting beautiful Zakynthos before it was hit by the devastating earthquake of 1953. There is also the islet of Peluso, where, protected, the Caretta-Caretta sea turtle breeds.
In the tourist settlement and in the surrounding area there are many hotels of all categories, furnished apartments and rooms, which operate from April to October and offer many and excellent services to their customers. The visitor can swim, enjoy sunbathing and have fun with many water sports in the many nearby and beautiful beaches, many of which are well organized: Gerakas, Porto Roma, Agios Nikolas, Banana, Porto Zorro, Kaminia. The closest to the settlement is at 1000 meters and the most "remote" at a distance of 6.5 kilometers. All of them are beautiful and deserve to be visited both for their sea and for their beauty, with the most beautiful of all the beach of Gerakas.
After a surface survey, in the area of Agios Nikolaos Vassilikos, various types of stone tools from the Middle Paleolithic Age have been identified. The findings show that prehistoric people frequented the area.
The most famous nesting beaches of the caretta-caretta sea turtle are located in the Local Community of Vassilikos.