About: Tsilivi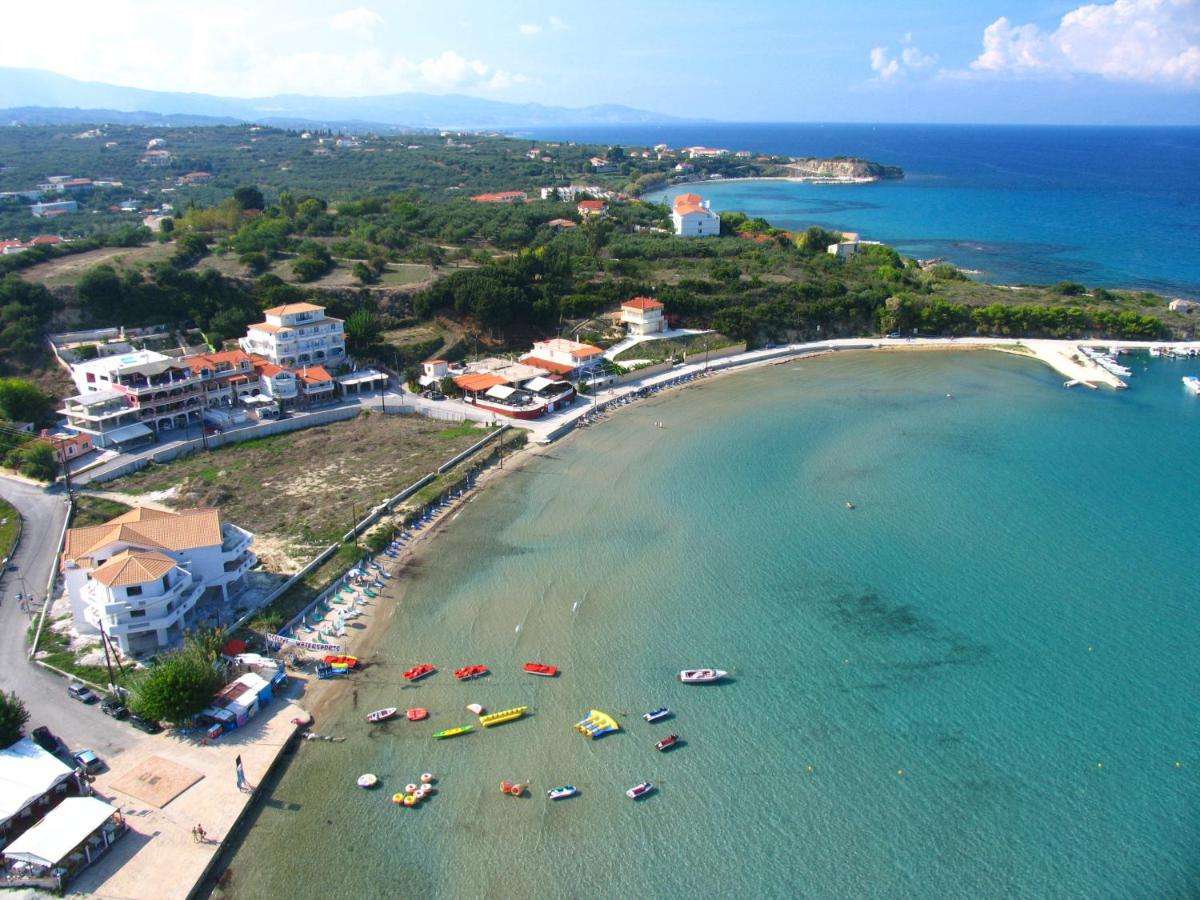 Planos or Tsilivi, one of the most beautiful tourist resorts
Planos or Tsilivi, is located northwest of the city of Zakynthos and at a distance of 5 kilometers from it. The area of Planos can be reached by road or by sea, while the city's large port and the island's international airport are only a few minutes away. It has 823 inhabitants. It is located in a very picturesque area, surrounded by a large olive grove and at a very short distance from the sea. It has a small harbor, safe for small fishing and tourist boats.
The beach of Planos is Tsilivi. In this resort there are many hotels, of all categories, furnished apartments, rooms, villas both in the settlement and in the surrounding area. There is a very interesting Maritime Museum, whose owners are always willing to give a tour of the rooms with the collection of watercolors, which represent scenes with ships from antiquity to the present day. The exhibits include many ship models, historical ship compasses, various sailors' uniforms and rich material from naval life, as well as a large photographic collection on the subject of the sea and the navy.
In Tsilivi there are numerous catering establishments: Greek taverns, restaurants, fast food shops, with an inexhaustible variety of Greek, European and international cuisine. The food is of good quality and fresh fish is always available. For daily entertainment, the choice can be made between many bars in the area as well as alternative ways of entertainment such as Paintball, as well as playgrounds and games for children such as gasoline powered cars.
The beaches of Tsilivi and Boukas as well as the beaches of the wider area are beautiful, well organized and safe for small children. One can enjoy the Greek sun sunbathing and water sports. In the Gidakia area there is an almost intact Venetian Vardiola.
The resort has pharmacies and a doctor's office, while the island's hospital is only 5 kilometers away. In Planos one can rent a means of transport for moving around the beautiful island of Zakynthos.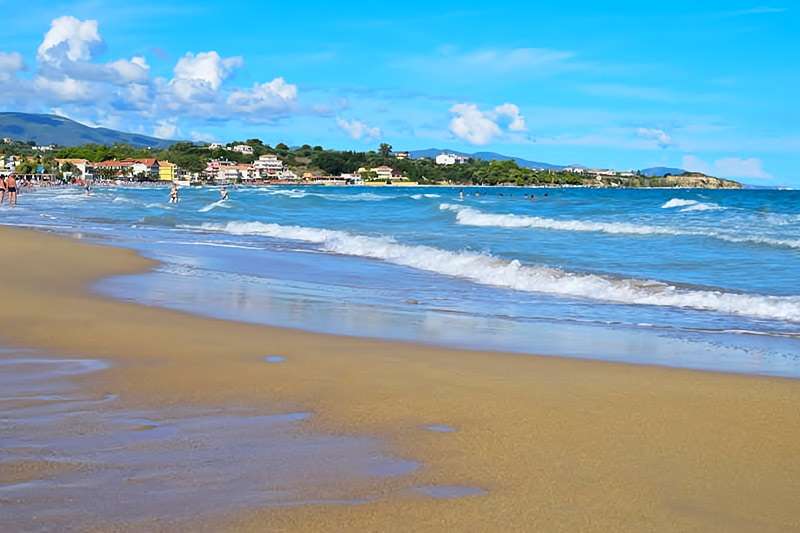 Tsilivi beach
Tsilivi beach is one of the most beautiful in Zakynthos, and has a fairly developed infrastructure. It is ideal for young people, families with children and also for romantic couples. It is 40 meters wide, with blue and crystal clear waters and is covered with sand and pebbles. Access to the water is smooth, with shallow waters up to 100 meters from the shore.
The picturesque view and the developed infrastructure gave this beach the blue flag award. On the beach you can rent sunbeds, umbrellas, and all the equipment needed for water sports, such as windsurfing, water skiing, boats, bicycles, parasailing.
Whether you like peace or want to party, this is the perfect beach for you, with interesting water activities and parties all night long.