About: Tragaki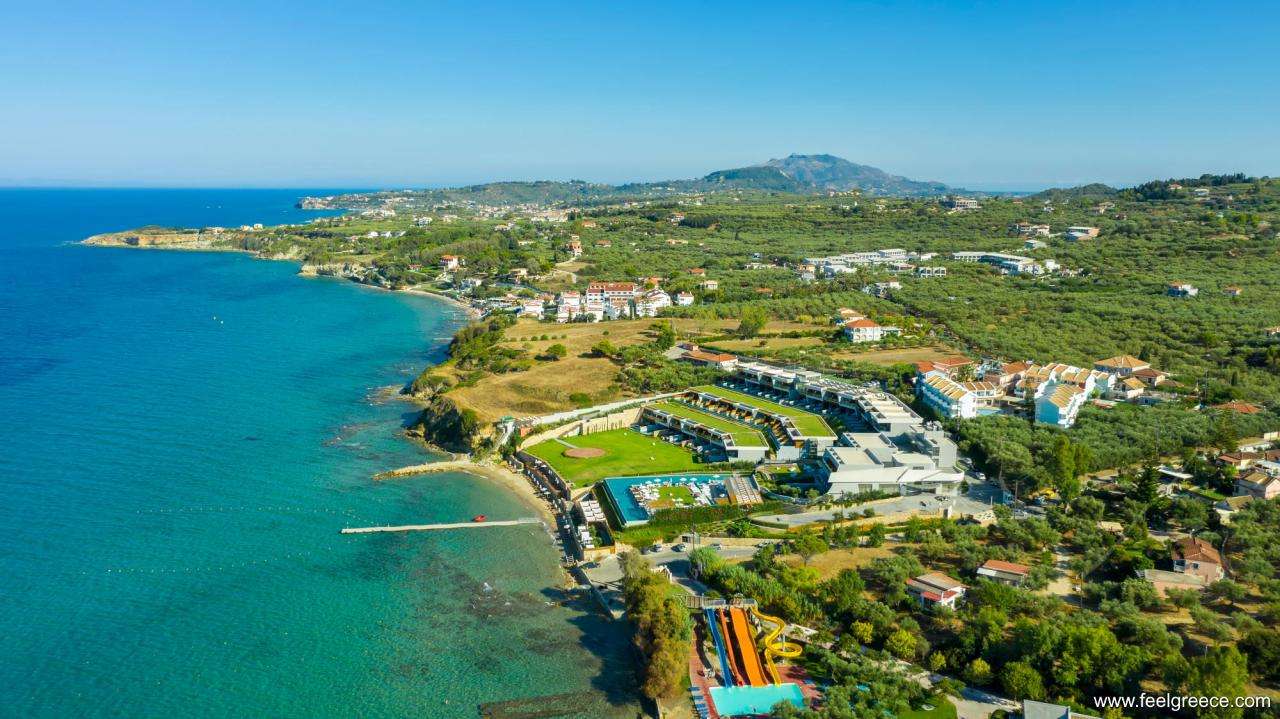 Tragaki, the beautiful picturesque village, with mountainous and coastal areas
Tragaki is a beautiful, picturesque village, whith mountainous and coastal areas, and 621 permanent residents, located just 11 kilometers northwest of the city of Zakynthos. It is a green village with endless olive groves, vines and fruit trees. Its beaches are among the most beautiful and it has many hotels of various categories, furnished apartments, rooms and villas both within the settlement and in the surrounding area. It also has a well-organized campsite in the middle of nature, which offers many facilities at good prices.
In the northern part of Tragaki there is the monastery of Panagia Dermatousa, which is a remarkable architectural monument. It is a 16th century building. Samples of wall paintings are preserved inside. His artistic treasures are kept in Zakynthos Museum. It has been declared a Historic Preserved Monument. The monastery is located in a cypress grove of approximately 14 acres, the Dermata Grove, property of the Municipality. In this space there is and operates the Outdoor Municipal Theater with a capacity of 700 seats. The location of the monastery is one of the most beautiful in the countryside of the island. Groves of cypresses and holly trees, liostasias, orchards, springs and rich vegetation, embrace on all sides the remains of the deserted walls of this sacred space.
The beautiful beaches of Gaidaros (where there is a fishing shelter), Katragaki and Ambula are well organized and one can have a pleasant time sunbathing and water sports. The settlement has taverns and restaurants with Greek and European cuisine as well as fresh fish.
Health cases are covered at the clinic of Planos, which is right next door, and at the hospital of Zakynthos, which is 4 kilometers away. Access is easy thanks to the very good road network and the short distance from the capital of the island. In Tragaki the visitor will encounter the Scalia Cultural Village and the Avouri Theater. It is a cultural space that was made with passion, love and impartiality. It has an open-air theater and a closed theater - a multi-purpose hall, with a capacity of 90 seats.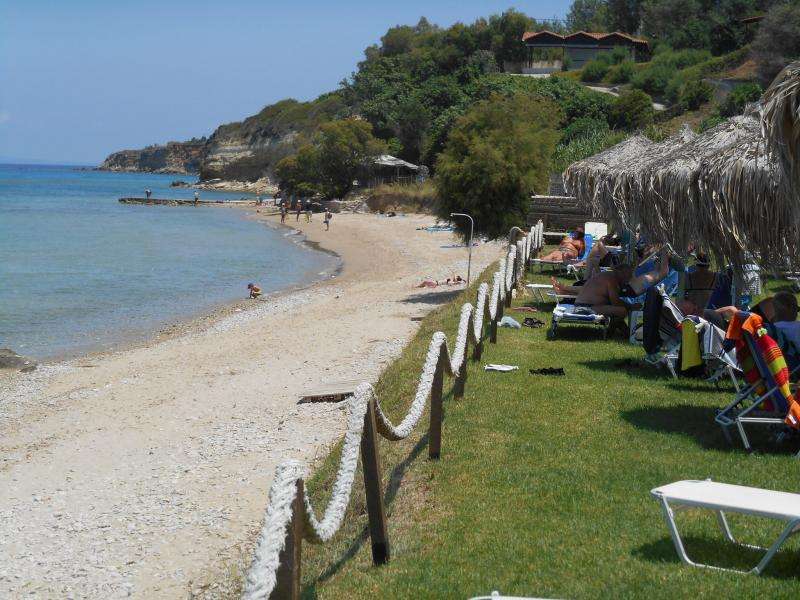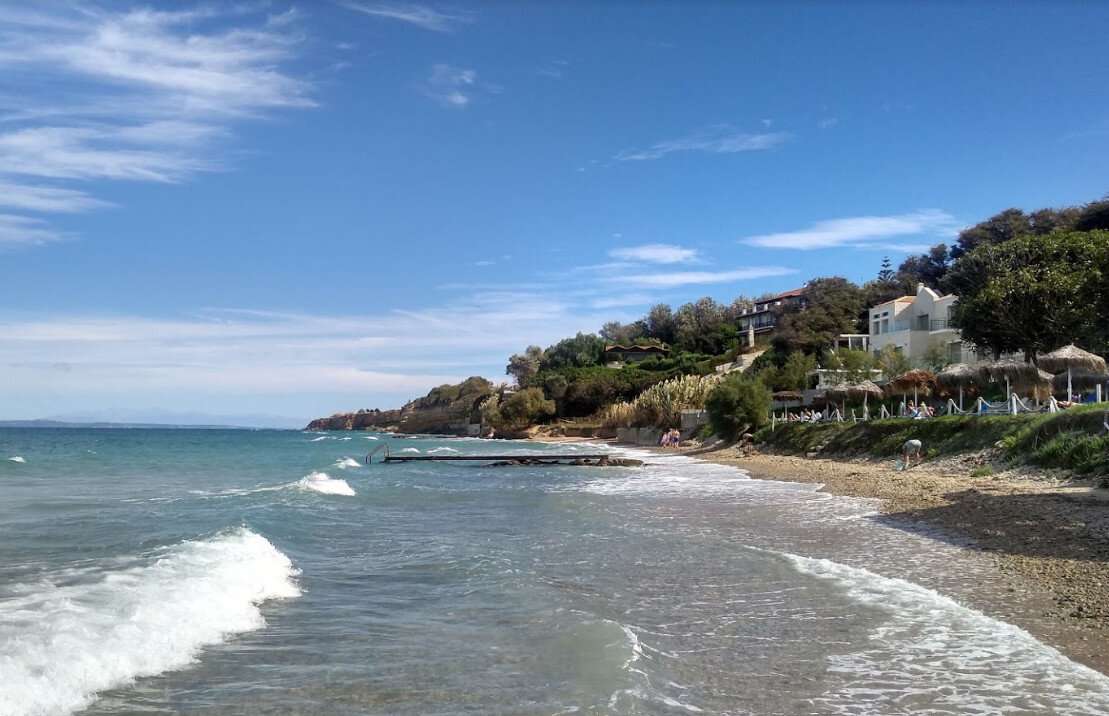 Ambula Beach
Amboula is a small beach in Tragaki, located on the east coast of Zakynthos. It is now being developed as a resort, but is still a rural area with hotels and guesthouses. It has a narrow sandy beach and shallow waters. All around the coast there are stones and rocks, with small docks that you can walk on and get down to the sea, directly to the sandy bottom. On the beach there are coffee bars and fish taverns.
Katragaki Beach
Katragaki is a small rocky beach on the east coast of Zakynthos, north of Tsilivi. The area is wild and apart from a few large hotels, there is nothing else around the beach which is very narrow and consists of sand and stones. The waters are shallow but there are rocks around the shore and on the bottom.