About: Mahairado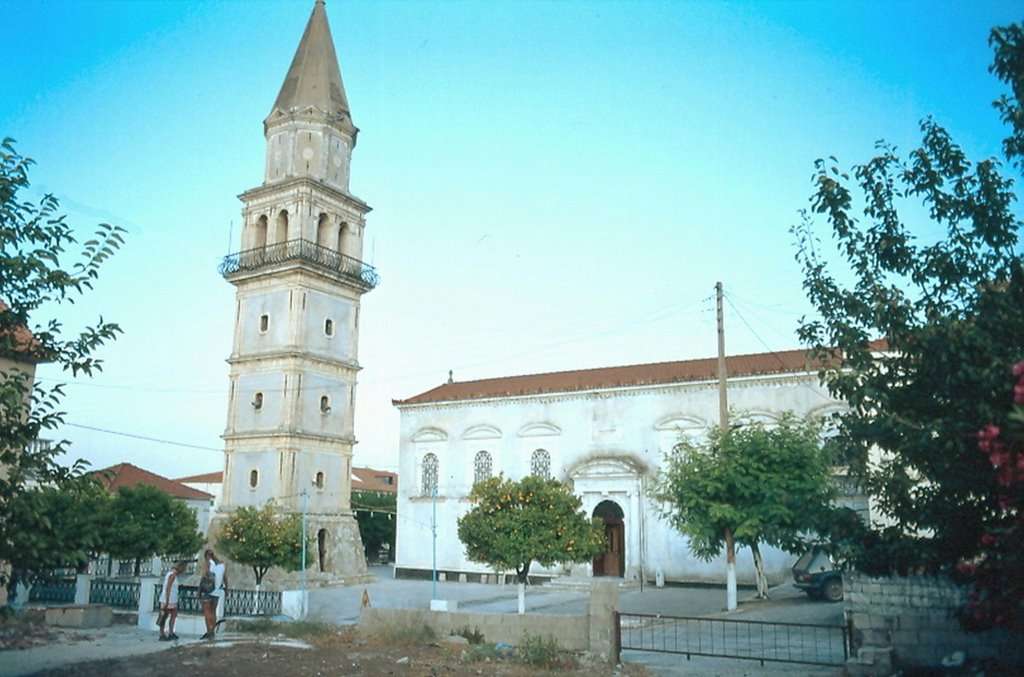 Machairado, the second largest village of the plain of Zakynthos. It is said that the sound of its bells is the most melodious in Greece.
Machairado is located 10 kilometers west of the town of Zakynthos and has 925 permanent residents. It is the administrative center of Unity and one of the big towns of the island. It has been called by this name since the beginning of the 16th century.
A monument of art for the village was the church of Saints Timotheus and Mavra, with priceless treasures, in the central Square of Mahairado. The temple-museum was destroyed by fire on December 8, 2005, while intact, both from the earthquakes of '53 and from the fire of 2005, remains its impressive stone, carved, bell tower, one of the most beautiful of its kind, first built in 1810 Its bells are among the sweetest in Zakynthos.
Today, it is worth visiting: - the Church of Ypapanti, a true monument of Mahairado. The church is from the 16th century and was always renovated after the devastating earthquakes of the island. After the earthquakes of 1953, it was restored as it had been built in 1842. The bell tower of the church is a wonderful example of a simple type of Zakynthian stone belfry, structurally divided into three zones. Inside the church, only its wood-carved and gilded iconostasis with high-art illustration is preserved. – The modern cultural multi-venue "KRYPTI", a place for exhibitions of paintings by Zakynthian and Greek artists and musical events, in a traditionally built building with a courtyard and garden.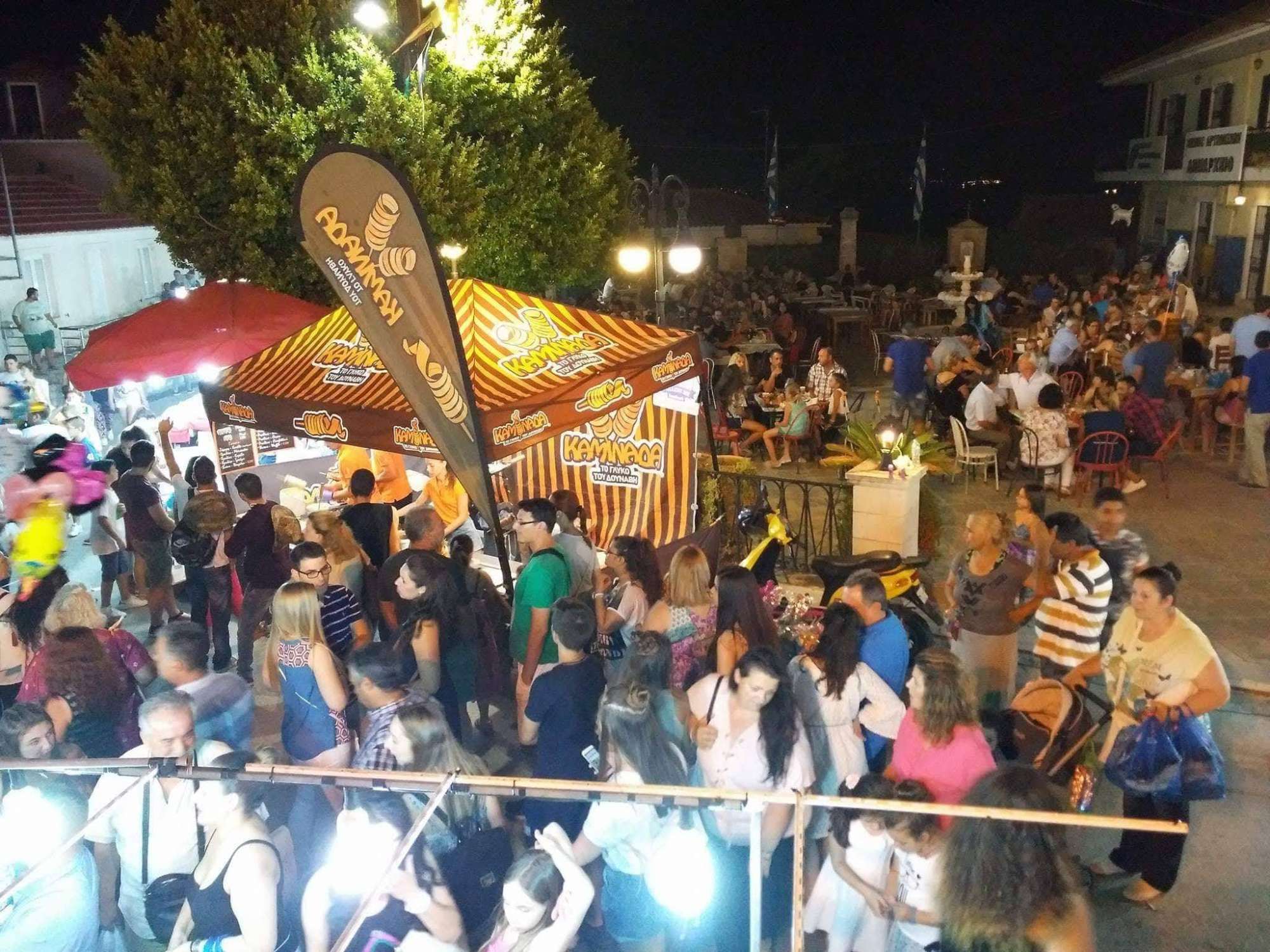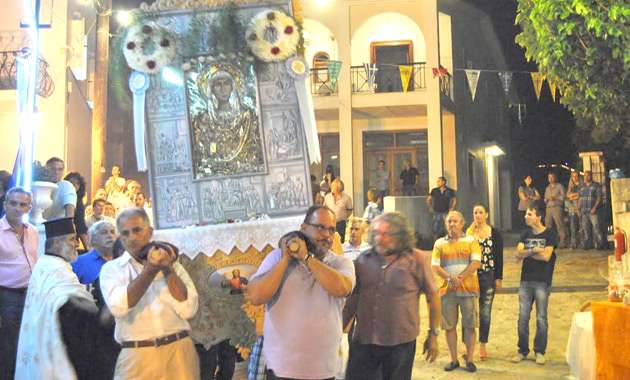 Celabration of Agia Mavra
Every year, on the second Sunday of July, the Holy Church of Timotheus and Mavra celebrates the discovery of the icon in a valley in the village of Mahairado. In the morning the official Divine Liturgy is celebrated, while in the evening there is a folk feast with live music and food in the forecourt of the Church. The celabration lasts until the morning. In addition, food, local wine, and traditional dishes are offered in the village squares. Characteristics of the festival of Agia Mavra are the eftazimo, the stew and the night litany of the icon, with the fires.