About: Laganas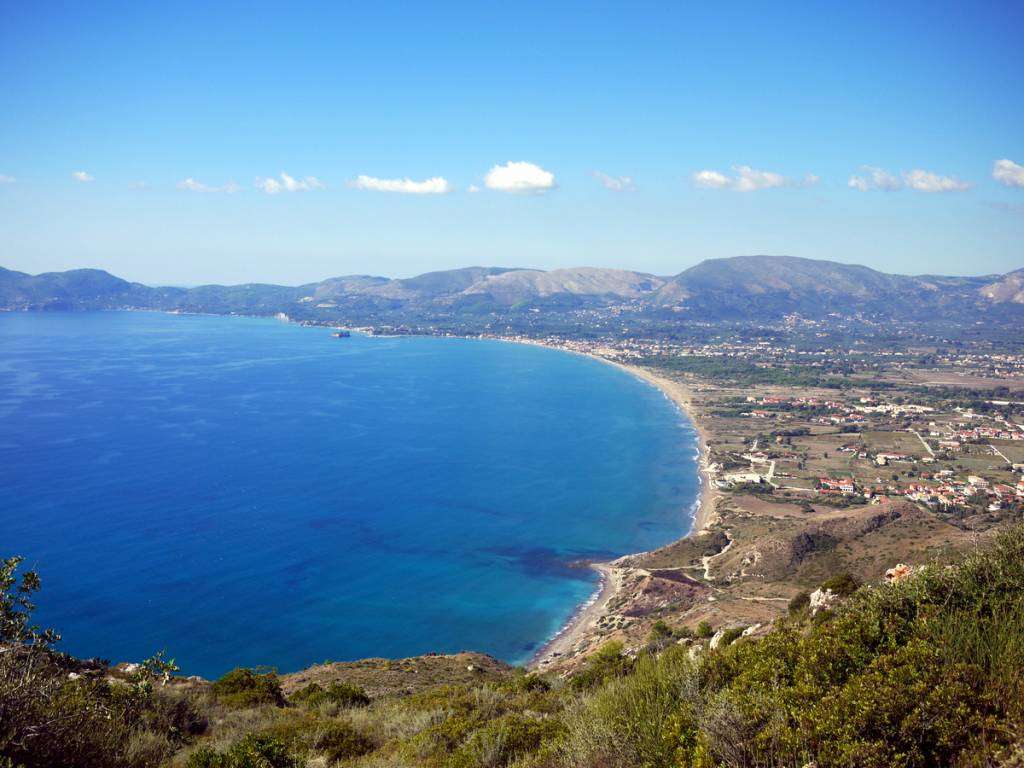 Laganas, the largest and most popular resort of Zakynthos
The Municipal Unit of Laganas is located in South Zakynthos and in the Bay of Laganas of the same name, internationally known due to the existence of one of the most important breeding habitats for the sea turtle Caretta caretta.
The total population of the Municipal Unit amounts to 5,894 inhabitants, according to the data of the 2001 census, while during the six-month tourist season it is estimated that the population increases sixfold. It consists of the Municipal Communities: Pantokrator, Lithakia and Mouzaki and the Local Communities: Agala, Keri and Kalamaki. All the geomorphology of Zakynthos can be found in the area of the Municipal Unit of Laganas. The Local Communities of Agalas and Keri are mountainous. The Municipal Communities of Pantokrator and Lithakia are Coastal Communities of Riza. The Municipal Community of Mouzaki is a village of Riza. The Local Community of Kalamaki is Coastal Plain. The administrative center is Pantokratoras, where the municipal store of Unity is also housed.
It is the preeminent tourist area of Zakynthos. The settlement of Lagana is one of the largest tourist resorts of the Ionian Islands. In addition to the high tourist development of the area, there is also significant agricultural activity with the main crops being olives and raisins. There is also significant fishing activity.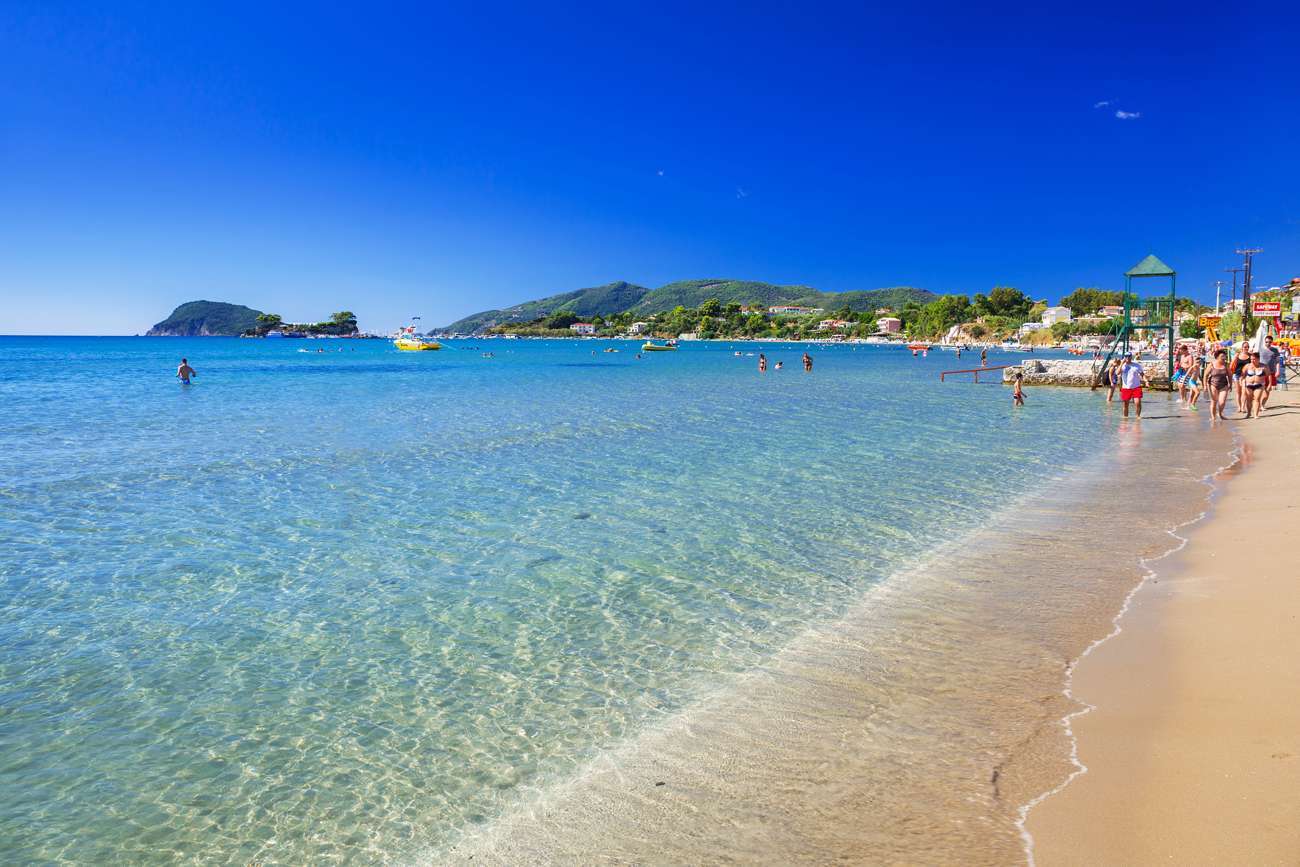 Laganas beach
The beach of Laganas is covered with sand and has crystal clear and warm waters with smooth access, making it ideal for family holidays. It is 9 km long and is one of the longest in the Mediterranean. The beach is closed during the night because the turtles wake up at that time. Close to the beach is the small island of Cameo opposite the beach of Agios Sostis. It is accessible via a small footbridge. It is a nature reserve, popular with honeymooners.
The beach has well developed infrastructure. Sunbeds and umbrellas are available for rent on the beach, while diving is also offered. Water sports are prohibited on the beach in order not to disturb the unique ecosystem and the rare species that live in it. Near the beach, there are many taverns, cafes, night clubs and pubs, so it is a particularly popular destination for young people.