About: Koiliomenos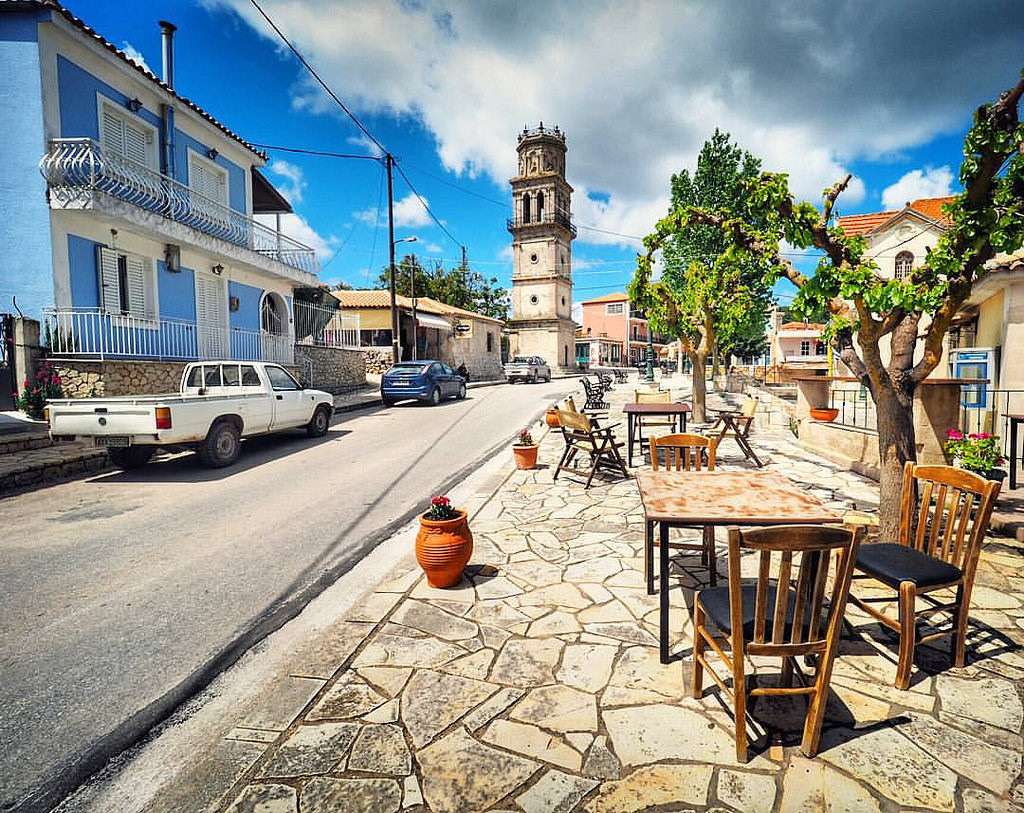 Kiliomenos, the resort of the famous stone masons, with the great architectural tradition
The village of Kiliomenos is found with this name since the beginning of the 16th century in various local documents. It is a village that has historically developed and continues to develop culture, representative of the rural areas of Zakynthos. Today, it has 384 inhabitants, who are employed in the agricultural sector, but also develop alternative forms of tourism, such as agritourism.
In Kiliomenos there is an active and qualitatively productive Women's Cooperative, the "Melissiotisses". Here, great "masters of stone" work and create, and traditionally stoneware and pottery have developed. Its inhabitants even write and upload "speeches" «omilies».
In Kiliomenos one can admire the bell tower of the parish church, which is one of the most valuable examples of the architectural features of the place. Having outgrown its functional expediency, it now moves into the purely artistic area. It was built in 1893 and bears the date 1893 April 25 engraved on the first step of its entrance. It is the most valuable example of a bell tower in Zakynthos. Particularly interesting is the sculptural decoration of the top floor.
The Monastery of Hyperagathos in Kiliomenos, now half-ruined, belongs to Sinai and is built next to a beautiful forest with pines and centuries-old oak trees.