About: Agios Kirikos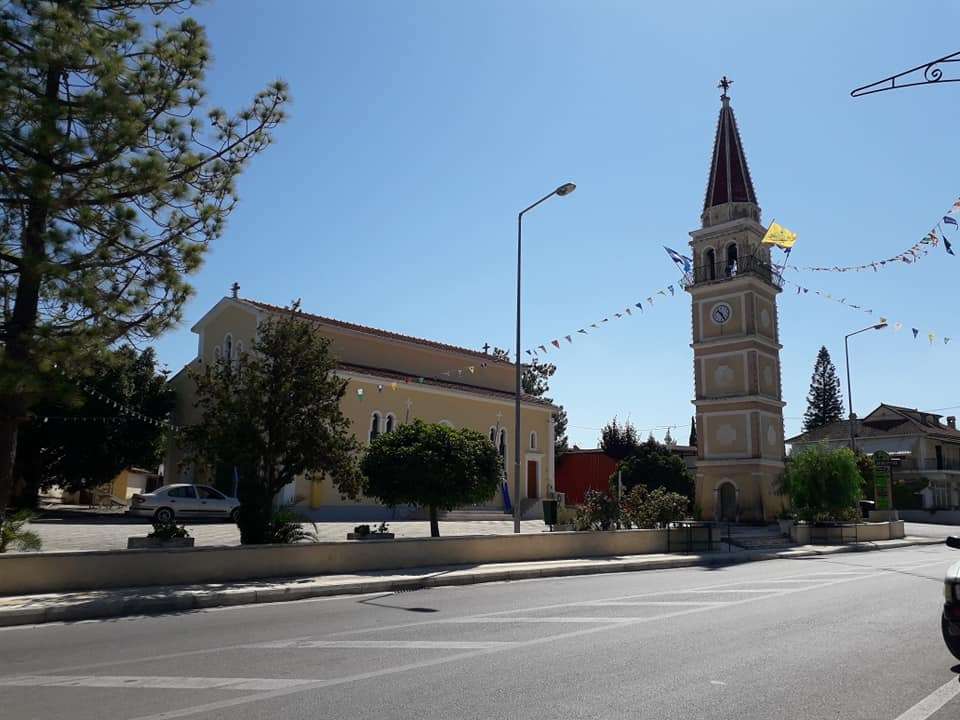 Agios Kirykos
Agios Kirykos, or Aggerikos for the locals, is a quiet traditional village located almost in the middle of the plain of Zakynthos, between olive groves and vineyards. During the 2011 census it had 727 inhabitants. The village was once famous, before the great earthquakes (1953), for its old churches with wonderful images of archaeological value and interior artistic decoration, for its traditional buildings and mansions. The stately country house of our national poet Dionysios Solomos was also located there.
Today, the Vocational High School of Zakynthos operates in the village, as well as a Municipal Conservatory where many young children study. There are many modern nurseries in the area where every visitor can get to know the plants and flowers that thrive in Zakynthos. In Agios Kyrykos, the Cultural Association "Antonios Martelaos" is active, which operates classes for dance, social tutoring, foreign languages and hiking, while taking care of the beautification and cleanliness of the village. It also organizes various cultural events aimed at getting to know and preserving Zakynthos traditions. Every year, on the 15th of July, on the feast day of the church of Agios Kirikos who gave the name to the village, a big festival with food, dance and song takes place in the square.
Nionios Arvanitakis (1935-90) was born and lived in Agios Kyrykos. Unfolding his great talent, he wrote new plays, thus enriching the repertoire of the local folk theater. His works are distinguished by a distinct qualitative style, having an excellent and well-crafted fifteen-syllable verse, in which the special Zakynthian folk song of the rural dwellers is highlighted. For the first time in the year 1958, he adapted the novel "THE BRIDGE OF LEAKS" into a Zakynthian "speech" (omilia). The Zakynthian "speeches" (omilies) are a type of folk theater in metered fifteen-syllable verse, unique in Greece.